Foreword by the Executive Board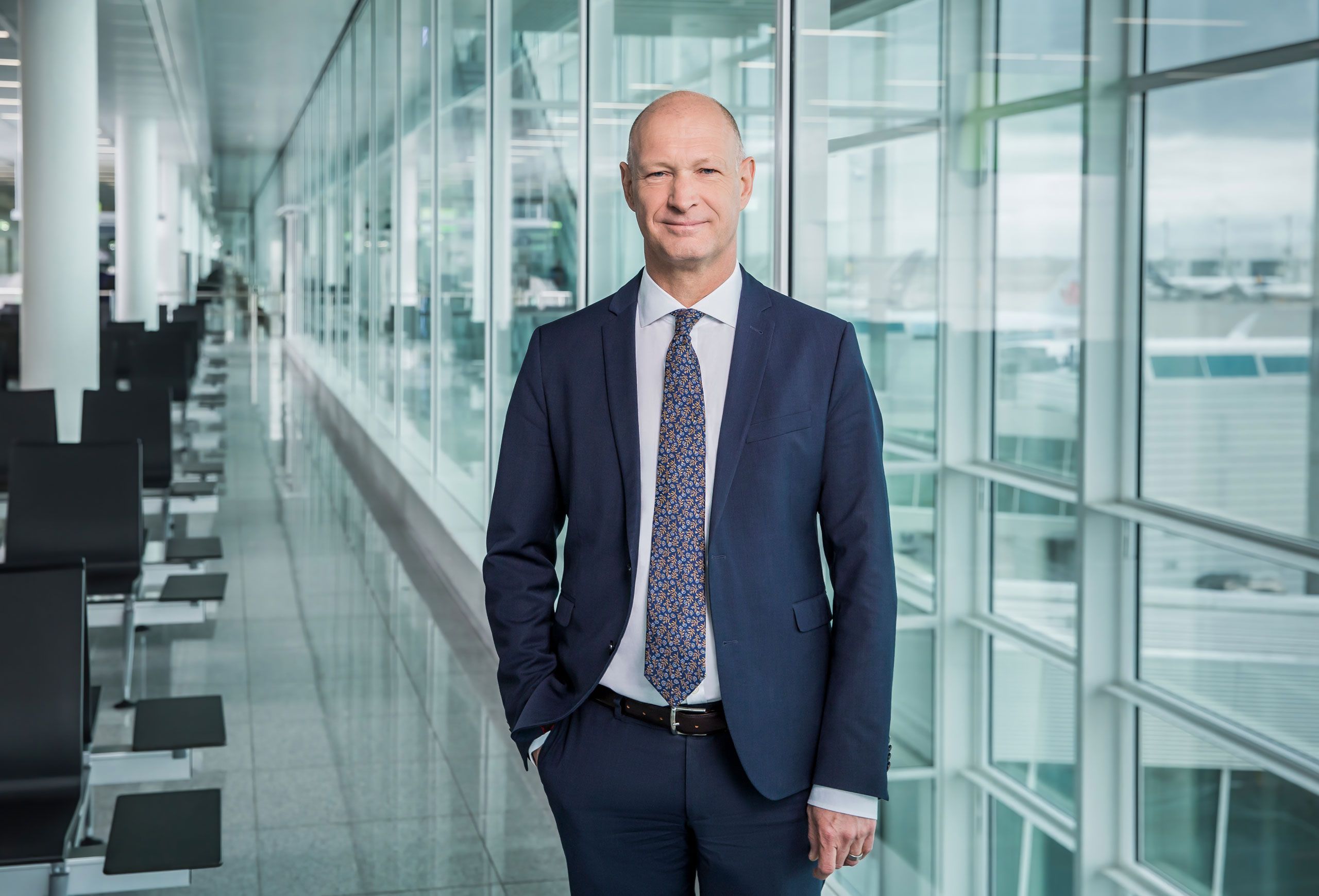 «We anticipate that passenger traffic will return to around 80 percent of its pre-crisis level in the current year.»
Jost Lammers
President and Chief Executive Officer,
Personnel Industrial Relations Director
Dear Sir or Madam,
Munich Airport is back! We can reflect positively on the past fiscal year – and look to the future with optimism. We expect to be back at pre-crisis levels in 2024, or 2025 at the latest. People's need to travel the world after the long period of restrictions is great. The airlines' booking data for the current year looks very promising. Thanks to strong demand, we are once again a major hub airport with numerous prime destinations and excellent connections.
Nevertheless, 2022 was fraught with many challenges. After a slow start due to the spread of the omicron variant of the coronavirus, demand surged starting at Easter, and especially during the summer months. Capacities reached their limits due to staff shortages at many airlines and at German airports. The ongoing Russian war of aggression in Ukraine also led to a significant increase in energy prices.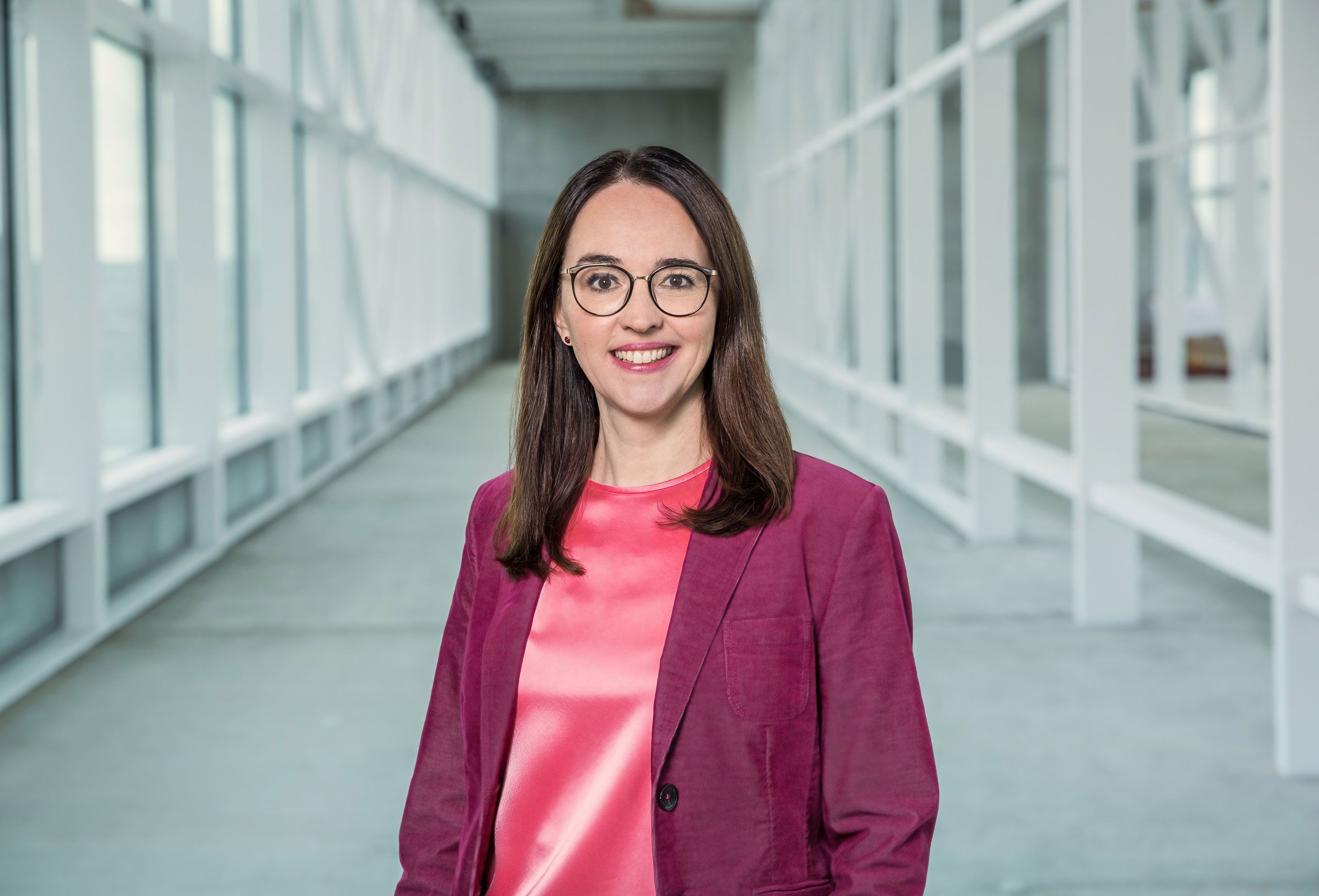 «For 2023, we expect a significant increase in revenue.»
Nathalie Leroy
Chief Financial Officer,
Chief Infrastructure Officer
Traffic figures improved significantly with around 285,000 take-offs and landings. 31.7 million passengers used Munich Airport in 2022 – an increase of 153 percent over the previous year.
And a glance at the balance sheet for fiscal 2022 also reveals that a turnaround has been achieved: Group sales amounted to around €1.2 billion, almost double the figure for 2021. The consolidated statement of profit or loss (EAT) amounted to a loss of €59 million, a significant improvement on the previous year's loss of €286 million. The company's liquidity is secured.
We intend to respond to rising demand by expanding our infrastructure in accordance with it. Currently the largest project – the expansion of Terminal 1 – is now already in the interior construction phase. The new pier will offer the kind of high quality experience and service that our passengers have come to expect from a premium hub. Commissioning is scheduled for the end of 2025.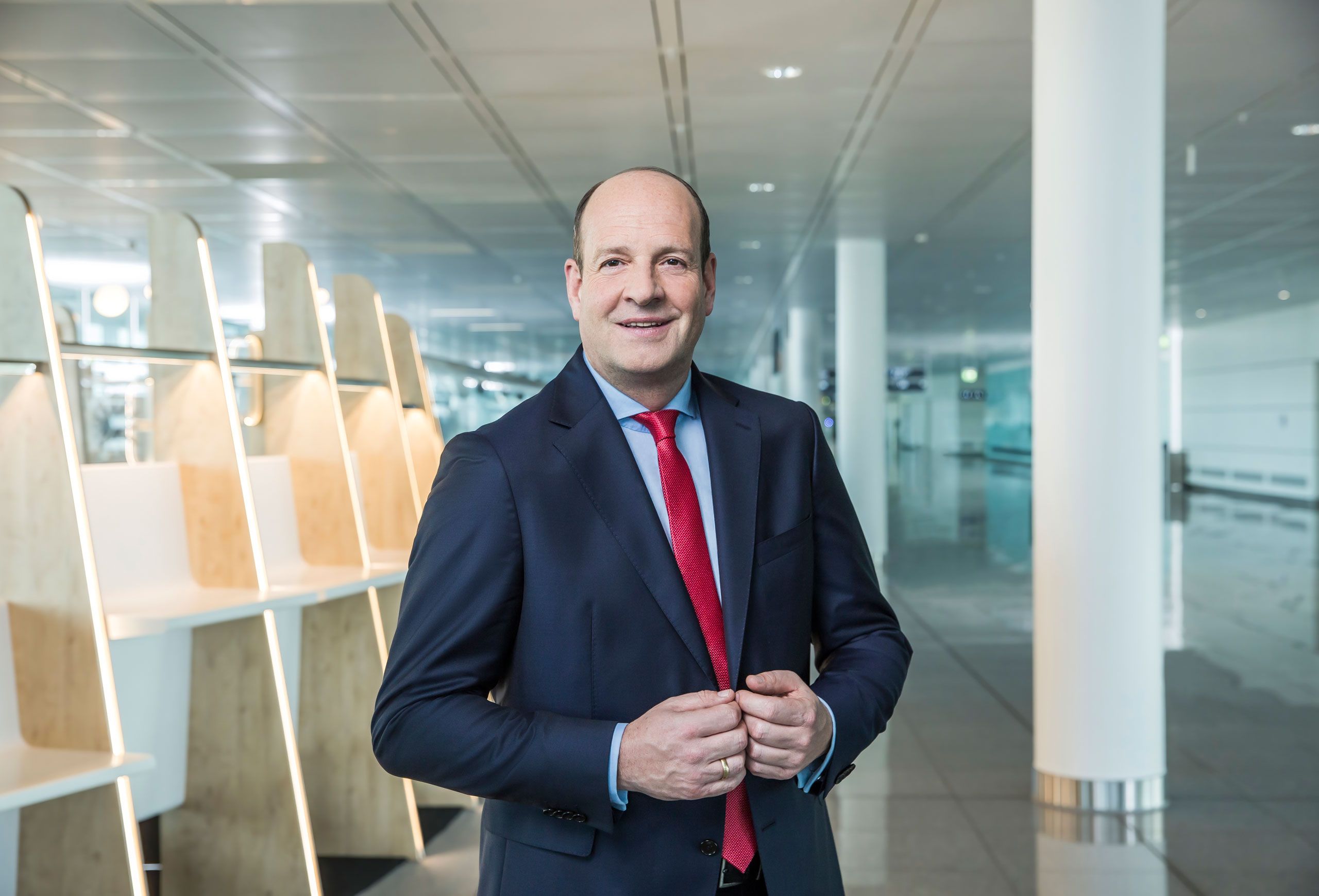 «The dynamic growth has brought vitality back to our stores, restaurants, and car parks.»
Jan-Henrik Andersson
Chief Commercial
and Security Officer
With our partner Lufthansa, we have overcome difficult times caused by the Corona pandemic, and together we will return to our former strength. At the same time, we are facing the challenges of the new normal. This strategic partnership is to be successfully continued with joint goals in sustainability, innovations, digitization and the consistent development of the premium hub Munich. Lufthansa also operates one of the most modern long-haul fleets in Munich with the A350-900 – a strong indication of the importance of the Bavarian hub.
Flying – and of course the aviation infrastructure – must become more sustainable. At Munich Airport, we want to achieve climate neutrality and also reduce our greenhouse gas emissions to net zero as early as possible. Large parts of our lighting have already been converted to LED. Next, all passenger buses will be converted to electric operation. At the same time, we are supporting our airline partners to fly from Munich in the most climate-friendly way possible. From 2025, binding quotas for blending sustainable aviation fuels will apply in Europe. Our tank farm is already certified to use green kerosene. In addition, the long-distance rail link to the airport is essential from both an economic and an ecological point of view. The link to regional and national rail traffic is a top priority for us. We need strong political support to achieve this.
Around 8,600 people from more than 100 countries work for the Munich Airport Group. Every day, they do their part to offer our passengers the best travel experience at Bavaria's gateway to the world. We would like to thank all employees for their commitment. Only with your help were we able to end crisis mode and get back on track for success.
We connect – Munich with the whole world.
Yours sincerely,   
Jost Lammers  
President and Chief Executive Officer,
Personnel Industrial Relations Director